Republican pulls off shock win in election for Virginia governor******
The Republican candidate pulled off a stunning upset to win the governor's mansion in the US state of Virginia yesterday, United States television networks projected, in a race seen as an early verdict on President Joe Biden's first year in office.
Newcomer Glenn Youngkin was 2.7 points ahead of Democrat Terry McAuliffe in the neck-and-neck tussle shortly after midnight, with more than 95 percent of the vote counted, prompting NBC, CNN and ABC to call the election for the Republican.
A harbinger of the parties' prospects in next year's midterm elections, the race was initially expected to be a comfortable Democratic win but instead became a toss-up in the closing days of the campaign.
A private equity multi-millionaire who has never run for office defeating a former popular Democratic governor will be seen as a disaster for Biden going into the all-important 2022 races that will determine who controls Congress.
"All right Virginia – we won this thing! How much fun!" Youngkin, who poured at least US$20 million of his own fortune into the race, told cheering fans.
Calling his victory a "defining moment," he told the crowd: "Together, we will change the trajectory of this commonwealth. And friends, we are going to start that transformation on day one."
The election, a neck-and-neck tussle for weeks, resonated nationwide as a proxy war between Biden and former president Donald Trump, who gave Youngkin his early backing.
Youngkin's campaign will now likely become a blueprint for Republicans as they strategize on how to leverage Trump's base while avoiding becoming tainted by his toxic brand among moderates in the midterms.
The Democratic faithful had badly wanted the race to be a referendum on Trump but in reality he had little to do with the campaign and was never likely to prove the galvanizing nemesis they had hoped for.
Early in the campaign, Youngkin accepted Trump's endorsement and steered clear of criticizing the twice-impeached ex-president.
But he also pointedly avoided standing next to the GOP leader, who is seen as beyond the pale among independents in much of Virginia, or presenting himself as a Trump acolyte.
McAuliffe's loss will also almost certainly spook moderates on Capitol Hill and drive some away from supporting Biden's stalled US$3-trillion vision for remaking the economy.
The long delays on passing promised social welfare and infrastructure packages are an echo of 2009-2010, when the Democrats suffered big losses amid gridlock in Washington.
Elections were also being held in multiple other states, with voters overwhelmingly backing Democrat Eric Adams for mayor of New York and Democratic New Jersey Governor Phil Murphy just behind in a surprisingly close reelection battle he was nevertheless set to win.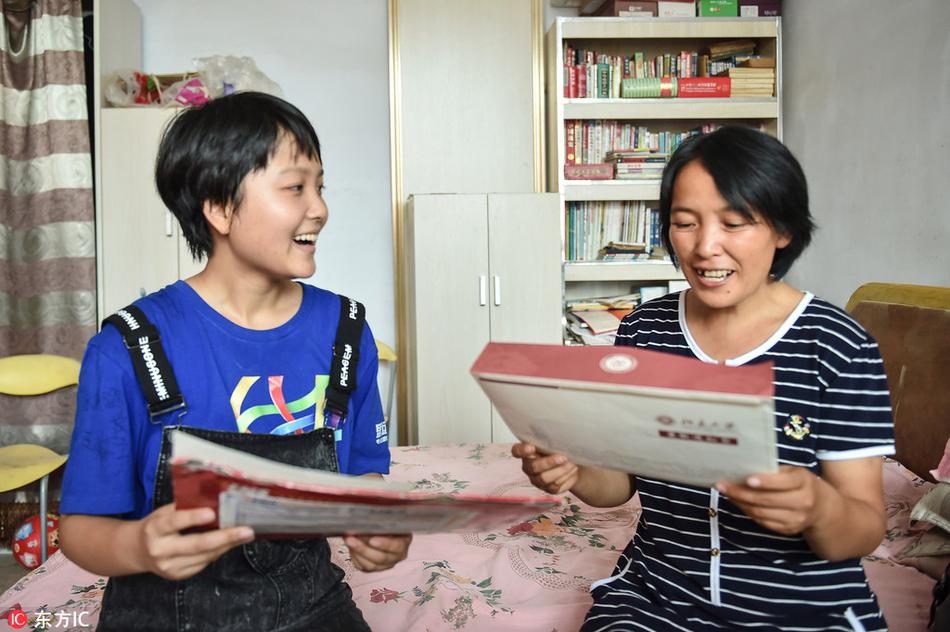 惠普OMEN暗影精灵8台式机搭载12代酷睿处理器******
10月28日, 惠普公布了OMEN暗影精灵8 台式机部分配置信息。
惠普OMEN暗影精灵8 台式机配备十二代英特尔代酷睿处理器,还有RTX3090发烧级旗舰游戏显卡、金士顿原骇客神条、西部数据黑盘SSD加持,最高配置有惠普独家酷凉风仓技术、至尊定制化水冷。
从官方公布的海报看,惠普OMEN暗影精灵8 台式机会有旗舰版和竞技版,机箱采用侧透设计,配备了RGB风扇。惠普OMEN暗影精灵8 台式机11月4日新品首发 定金膨胀500抵1500。
【V8彩票-首页👉👉十年信誉大平台,点击进入👉👉 打造国内最专业最具信赖的彩票平台,为您提供V8彩票-首页用户登录全网最精准计划软件,APP下载登陆,强大的竞彩网上推荐!!】
Palmeiras sink Flamengo to win second consecutive Copa Libertadores******
MONTEVIDEO, Nov. 27 (Xinhua) -- Palmeiras successfully defended their Copa Libertadores title on Saturday after an extra-time goal from substitute Deyverson gave them a 2-1 victory over Flamengo.。
Deyverson broke the deadlock in the 95th minute after Gabriel Barbosa had cancelled out Raphael Veiga's early strike in the all-Brazilian final at the Centenario stadium in Uruguayan capital Montevideo.。
Palmeiras are the competition's first back-to-back champions since Boca Juniors in 2001 and 2002. They have now won South America's premier club competition three times, having lifted the trophy for the first time in 1999.。
The result handed Palmeiras a berth in the next edition of the FIFA Club World Cup, to be played in February in the United Arab Emirates.。
As expected, Flamengo dominated possession from the outset as Palmeiras kept a predictably low defensive line in an attempt to hit the Rio de Janeiro side on the counterattack.。
The tactic worked for the holders, who caught Flamengo's defense napping when Veiga slotted home a first-time finish from 15 yards after Mayke Olivera's slide-rule pass from the right wing.。
Giorgian de Arrascaeta had the best of Flamengo's first-half chances but his close-range effort from inside the six-yard box was kept out by goalkeeper Weverton.。
Both teams had numerous opportunities to score in a free-flowing second-half.。
A long-distance attempt from Palmeiras forward Rony was spectacularly palmed away by Diego Alves while David Luiz and Bruno Henrique went close for the Rubro-negro。
Barbosa put Flamengo on level terms in the 72nd minute following a superb one-two with De Arrascaeta.。
The Uruguay international midfielder showed deft touch to control Barbosa's pass before turning and, in almost the same motion, playing the ball back into the path of his onrushing teammate.。
The former Inter Milan striker took just one touch before rifling a low shot that beat Weverton at his near post.。
Flamengo had a slew of late chances but Palmeiras defended resolutely to force the match into extra time.。
Palmeiras manager Abel Ferreira introduced Deyverson and Danilo to replace Raphael Veiga and Ze Rafael for the 30-minute epilogue while Flamengo boss Renato Gaucho withdrew Henrique for Robert Kenedy.。
The changes proved decisive as Deyverson's defensive pressure prompted Flamengo's Manchester United loanee Andreas Pereira to fumble a David Luiz back-pass.。
The former Levante, Getafe and Alaves forward then advanced unopposed into the 18-yard box before striking a left-footed shot that went in off Alves' right leg. Enditem。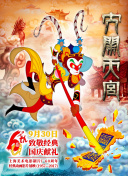 Chinese Kung Fu gains popularity in Africa******
Chinese martial arts, or Kung Fu, conjures up an image of the iconic movie star Bruce Lee, whose superb fighting skills were popularized throughout the world.。
Over the years, Africa has witnessed the making of several Bruce Lee-wannabes with wushu, the Mandarin-language term for martial arts, which have become popular across the continent.。
Healthy living。
Students of the martial arts believe that Chinese Kung Fu promotes healthy living.。
"Practicing Chinese Kung Fu, not only builds discipline and respect, it makes you feel healthy and fit," said Emile Rukundo, vice president of the Rwandan Chinwoo Wushu Kung Fu Academy.。
The academy started in 2017 and has been receiving Kung Fu teachers from China. About 50 people, including young people, are trained in Kung Fu at the school.。
"Kung Fu has become a popular sport in Rwanda, particularly among school-age children. They find it interesting because it keeps their body in shape, and it teaches them self-defense and self-control," said Rukundo.。
According to Rukundo, the Confucius Institute at the University of Rwanda and the Chinese Embassy in Rwanda have supported the academy through organizing Kung Fu competitions, which have motivated young Rwandans to learn Kung Fu.。
"Chinese martial arts teach an excellent way of life," said Dawit Terefe, an Ethiopian Chinese martial arts instructor, adding that the sport helps people become strong, healthy, stay in good shape and develop excellent concentration.。
Terefe added that Chinese martial arts are lifetime physical exercises and are performed with balanced movements between the legs and hands, making them preferable to other exercises.。
Development plan。
"The promotion of the Chinese martial arts feature prominently in the 2021 government's sports development strategy," said John Mapepele, a senior communications officer with the Tanzanian Ministry of Culture, Arts and Sports.。
According to Mapepele, Tanzanian President Samia Suluhu Hassan has directed the ministry to ensure that Chinese martial arts is incorporated in the country's sports and culture development plans.。
"The government of Tanzania is giving much support to Chinese martial arts which are attracting tens of thousands of Tanzanians, especially the youth," Mapepele told Xinhua at the inaugural Tanzania women sports festival dubbed Tanzanite in September, where Kung Fu was featured by young Tanzanian girls aged 10 to 14 years old.。
"Tens of hundreds of visitors come here to watch the girls showing their prowess in Kung Fu," said Athuman Begeja, a 31-year-old Kung Fu teacher at Begeja Wushu Club located in Ilala District in Dar es Salaam.。
Begeja said during the three-day festival his club received over 100 inquiries from girls who want to join and train in Kung Fu.。
Kung Fu goes viral。
The Kung Fu frenzy is sweeping the continent thanks to the friendly relations between China and Africa, cemented through the Forum on China-Africa Cooperation and the Belt and Road Initiative, among others.。
Humphrey Moshi, a professor of economics at state-run University of Dar es Salaam and Director of the Center for Chinese Studies in Tanzania, told Xinhua in a recent interview that the relationship between China and Africa has become stronger since the establishment of the forum.。
"We have seen tangible improvement in sectors ranging from agriculture and communications, construction, manufacturing, culture, sports and games, and people to people exchanges," said Moshi.。
The number of Kung Fu clubs in Rwanda organized under the Rwanda Kung-fu Wushu Federation has been growing in recent years, and the total stands at 31 this year, with over 2,000 registered members.。
Also, according to a recent report by the Ethiopian Martial Arts Federation, there are over 800 martial arts training centers across Ethiopia, Africa's second-most populous nation.。
Among them, 60 are found in Addis Ababa and each appears to offer martial arts training for about 70 students each season, and a Wushu club exists in every small town in Ethiopia, the report indicated.。
The Chinese martial arts are winning the hearts and souls of the Ethiopian youth, Terefe said.。
热到空调宕机?格力官方回复:假的!地面超60℃仍能正常运作
1.小米MIX Fold 2折叠屏5分钟售罄
2.特朗普豪宅被搜引共和党人反弹,其支持者袭击多处政府目标
3.NBA球员约什-哈特:在英超你不能用头顶人,但拽头发啥事都没有
4.售12.30万元,风行T5盛世款新增车型上市