Republican pulls off shock win in election for Virginia governor******
The Republican candidate pulled off a stunning upset to win the governor's mansion in the US state of Virginia yesterday, United States television networks projected, in a race seen as an early verdict on President Joe Biden's first year in office.
Newcomer Glenn Youngkin was 2.7 points ahead of Democrat Terry McAuliffe in the neck-and-neck tussle shortly after midnight, with more than 95 percent of the vote counted, prompting NBC, CNN and ABC to call the election for the Republican.
A harbinger of the parties' prospects in next year's midterm elections, the race was initially expected to be a comfortable Democratic win but instead became a toss-up in the closing days of the campaign.
A private equity multi-millionaire who has never run for office defeating a former popular Democratic governor will be seen as a disaster for Biden going into the all-important 2022 races that will determine who controls Congress.
"All right Virginia – we won this thing! How much fun!" Youngkin, who poured at least US$20 million of his own fortune into the race, told cheering fans.
Calling his victory a "defining moment," he told the crowd: "Together, we will change the trajectory of this commonwealth. And friends, we are going to start that transformation on day one."
The election, a neck-and-neck tussle for weeks, resonated nationwide as a proxy war between Biden and former president Donald Trump, who gave Youngkin his early backing.
Youngkin's campaign will now likely become a blueprint for Republicans as they strategize on how to leverage Trump's base while avoiding becoming tainted by his toxic brand among moderates in the midterms.
The Democratic faithful had badly wanted the race to be a referendum on Trump but in reality he had little to do with the campaign and was never likely to prove the galvanizing nemesis they had hoped for.
Early in the campaign, Youngkin accepted Trump's endorsement and steered clear of criticizing the twice-impeached ex-president.
But he also pointedly avoided standing next to the GOP leader, who is seen as beyond the pale among independents in much of Virginia, or presenting himself as a Trump acolyte.
McAuliffe's loss will also almost certainly spook moderates on Capitol Hill and drive some away from supporting Biden's stalled US$3-trillion vision for remaking the economy.
The long delays on passing promised social welfare and infrastructure packages are an echo of 2009-2010, when the Democrats suffered big losses amid gridlock in Washington.
Elections were also being held in multiple other states, with voters overwhelmingly backing Democrat Eric Adams for mayor of New York and Democratic New Jersey Governor Phil Murphy just behind in a surprisingly close reelection battle he was nevertheless set to win.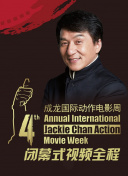 Arab refugees see double standards in Europe's embrace of Ukrainians******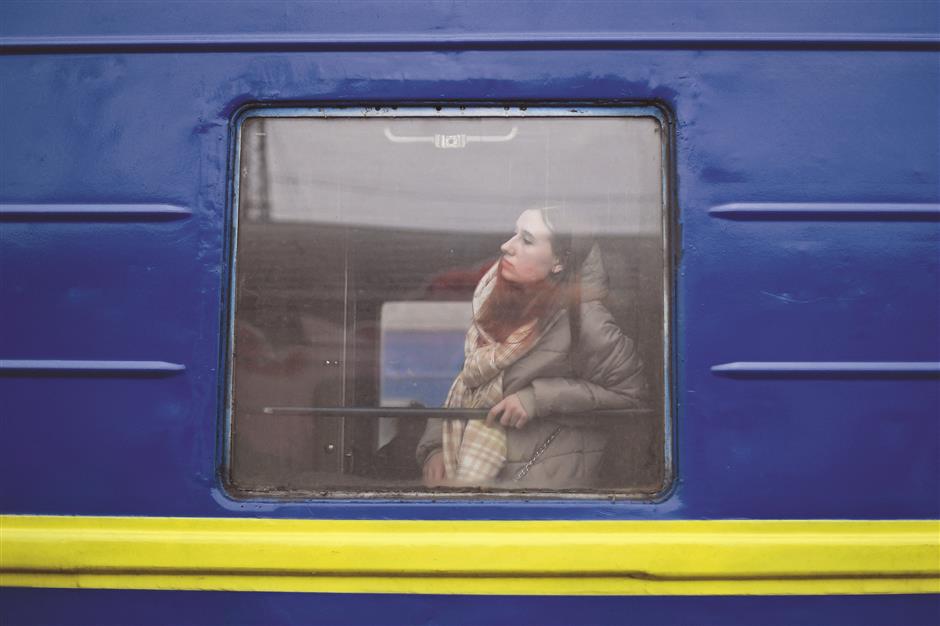 A woman arriving from Odessa looks out from a carriage window at a train station in Lviv, western Ukraine, yesterday as she prepares to continue her journey to Slovakia.
Syrian refugee Ahmad al-Hariri, who fled the war in his country for neighboring Lebanon 10 years ago, has spent the last decade hoping in vain to escape to a new life in Europe.
Watching European nations open their arms to hundreds of thousands of Ukrainians in less than a week, the father of three can't help but compare their fates.
"We are wondering, why are Ukrainians welcome in all countries while we, Syrian refugees, are still in tents and remain under the snow, facing death, and no one is looking to us?" he said in a refugee center where 25 families are sheltered on the edge of the Mediterranean port city of Sidon.
In the Arab world, where 12 million Syrians have been uprooted by war, critics ranging from Hariri to activists and cartoonists contrast the Western reaction to the refugee crisis triggered by the conflict in Ukraine with the way Europe sought to hold back Syrian and other refugees in 2015.
Some recalled images of refugees walking for days in harsh weather, or losing lives in perilous sea crossings as they tried to breach Europe's borders.
On Monday, four days after Russia launched its attack, the European Union said at least 400,000 refugees had entered the bloc from Ukraine, which has land borders with four EU states.
Millions more are expected and the EU is preparing measures which would offer temporary residence permits as well as access to employment and social welfare – a swift opening of its doors at odds with its response to wars in Syria and elsewhere.
By early 2021, 10 years after Syria's conflict erupted, EU states had taken in 1 million Syrian refugees and asylum seekers, of which Germany alone took more than half. Most arrived before a 2016 deal in which the EU paid billions of euros for Turkey to continue hosting 3.7 million Syrians.
This time the welcome has been immediate.
"We have here not the refugee wave which we are accustomed to and we do not know what to do with – people with an unclear past," Bulgaria's Prime Minister Kiril Petkov said, describing Ukrainians as intelligent, educated and highly qualified.
"These are Europeans whose airport has just been bombed, who are under fire," he said. Bulgaria has said it will help everyone coming from Ukraine, where there are about 250,000 ethnic Bulgarians. Last year 3,800 Syrians sought protection in Bulgaria and 1,850 were granted refugee or humanitarian status. Syrians say most refugees only pass through Bulgaria to wealthier EU states.
Poland's government, which came under heavy international criticism last year for pushing back against a wave of immigrants crossing over from Belarus, mostly from the Middle East and Africa, has welcomed those fleeing the Ukraine war.
In Hungary, which built a barrier along its southern border to prevent a repeat of the 2015 influx of people from the Middle East and Asia, the arrival of refugees from neighboring Ukraine has triggered an outpouring of support and offers of transport, short-term accommodation, clothes and food.
Hungary and Poland both say that refugees from the Middle East who arrive at their borders have already crossed other safe countries which have a duty to provide shelter.
Hungary's Foreign Minister Peter Szijjarto defended the different approaches.
"I must reject drawing comparisons between those fleeing war and those trying to get into the country illegally," he told a United Nations meeting in Geneva.
The welcome has been eased by the fact that Ukraine is home to a large ethnic Hungarian community. Ties like those have led some Western journalists to suggest the humanitarian disaster in Ukraine is different to Syria, Iraq or Afghanistan, because Europeans relate more closely to the victims.
【福彩官网-官网👉👉十年信誉大平台,点击进入👉👉 打造国内最专业最具信赖的彩票平台,为您提供福彩官网-官网用户登录全网最精准计划软件,APP下载登陆,强大的竞彩网上推荐!!】
Virtual tourism event promotes China's Huangshan among New Yorkers******
NEW YORK, Nov. 19 (Xinhua) -- China's Huangshan Tourism Development Co., Ltd., a tour operator of tourism destination Mount Huangshan, held an online event to promote local culture and tourism among New Yorkers on Friday evening.。
Organizers invited New Yorkers and other Americans to visit Mount Huangshan, also known as Yellow Mountain, a UNESCO world heritage site located in Huangshan City in east China's Anhui Province.。
More than 100 people joined in the event via Zoom link, while the promotion event was also live streamed on Facebook.。
Though the COVID-19 pandemic has brought unprecedented difficulties to cultural and tourism exchanges between China and the United States, it can't stop peoples' aspirations for a happy life and their zeal to understand each other better via tourism, said China's Consul General in New York, Huang Ping.。
The event is the first tourism promotion event of its kind since the outbreak of COVID-19 and marks the recovery of tourism and people-to-people exchanges between the two countries, Huang said.。
"We value initiatives that promote tourism, travel, and culture between New York and other nations, which is important to rebuilding and reopening our economy in the post-pandemic era," said New York State Governor Kathy Hochul in a letter written on the occasion of the event.。
The dialogue among representatives of the travel and tourism industries from New York and Huangshan can open networks of communication and progress and "I look forward to continuing to strengthen our culture, social, and economic ties in the future," Hochul said.。
The efforts to promote international trade and tourism between New York City and China are appreciated, said New York City Mayor Bill de Blasio in a letter presented at the event.。
Peter Koo, a member of the New York City Council and a Chinese American, encouraged people in the United States to visit Huangshan when they have the opportunity or as soon as the COVID-19 pandemic is over.。
Huangshan City welcomed nearly 3 million overseas tourists or visits in 2019, including over 150,000 ones from the United States, said Sun Yong, mayor of Huangshan City.。
Inscribed on the UNESCO World Cultural and Natural Heritage List in 1990, Mount Huangshan has formed cooperation or amicable relations with peers all over the world, including Yosemite National Park in the U.S. state of California. Enditem。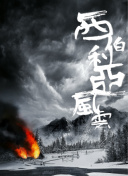 China to pilot property tax reforms******
BEIJING, Oct. 23 (Xinhua) -- The Standing Committee of the National People's Congress, China's top legislature, on Saturday adopted a decision to authorize the State Council to pilot property tax reforms in certain regions.
The move aims to advance the property tax legislation and reform in an active and prudent way, guide the rational housing consumption and the economical and intensive use of land resources, and facilitate the steady and sound development of the country's property market, according to the decision. Enditem
今天凌晨 地铁16号线建设迎重要节点
1.澳大利亚总理声称:不会回应中方就改善关系提出的建议
2.来学秘诀!正确洗头梳头是养发护发关键
3.完了,这些良心国产App,全要被凉凉
4.向中纪委自首的"老虎"被公诉!受处分时多处表述十分罕见